One of the most important parts of planning a great birthday party is sending out birthday party invitations! Party Invitations come in a variety of styles and price points. Whether you create your own or order them online, there are a few key things you need to remember to include on the invite.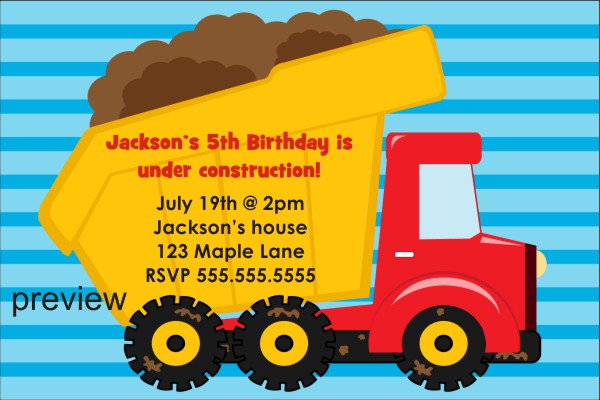 Who is the party for?
You must include the honoree's name on the invitation. Simply saying "You're Invited to a Party" is not enough. Who is the party for? With all the chaos that comes along with planning a party and ordering invites, it's easy to overlook that simple detail.
What's the occasion?
What are you celebrating? Is it a birthday party, a baby shower, an engagement party? Specifying the occasion on the card is helpful when guests are trying to decide what gift to buy for the honoree. For example, you party flyer can say something like "You're invited to Ashley's 8th birthday". Now when the parents of the kids that are invited to the party know to purchase a gift that is age appropriate for an eight year old child.
What's the date, time and location of the party?
The date, time and location are probably the most important pieces of information. People won't show up for your party if they don't know where to go! In addition to the date, time and location, you can also include directions if your guests may have trouble finding the venue.
Contact information
You should provide information on how people can contact you to RSVP or if they have questions. You can include a phone number or an email address. Many people create a new, separate email address just for the RSVP replies.
You should try to send out birthday invitations to your guests at least six weeks in advance. This allows them enough time to plan to attend the party. If you include the information listed above in your invitation wording, then your friends and family will have all the information they need to get to your celebration!
Looking for wording ideas for bday party invites? There are lots of wording samples and wording examples at this link:
http://www.personalizedpartyinvites.com/birthdaypartyinvitations/birthday-party-invitation-wording/
For fun facts on how different cultures celebrate birthdays, take a look at http://en.wikipedia.org/wiki/Birthday#Birthdays_in_cultures_and_religions
and for custom party invitations for all ages check out:
http://www.personalizedpartyinvites.com/shop/party.html