We have updated our website with a brand new designer tool!
Posted By Store Owner
There's only a few more weeks left of summer, then it's time for the kiddos to go back to school. Celebrate the end of a fabulous summer season with one of personalizedpartyinvites.com's custom party invitations.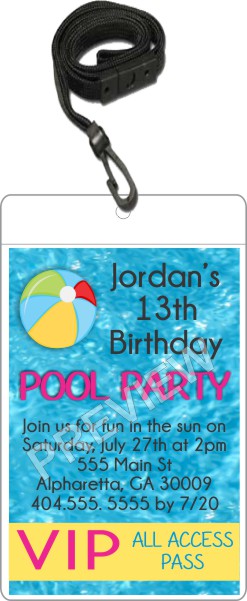 Our VIP pass invitations are perfect for an End of Summer/Back to School party!
Posted By Store Owner
These days, an increasing number of people are sending birthday party invitations digitally through email, text, Facebook, etc. While that's the quickest way to spread the word about your shindig, it seems so impersonal. There's something special about opening your mailbox and seeing a beautifully p...
Read More
Posted By Store Owner
Not only does personalizedpartyinvites.com have fabulous birthday party invitations, now we offer personalized return address stamps! Each address stamp is customized with your name and address. We have several templates available including our super popular Hello Kitty Return Address stamp!
Each sta...
Read More
Posted By Store Owner
Kids naturally love to flip and tumble so that's why a gymnastics theme birthday party is a great idea! It allows kids to release energy in a fun, safe manner.
Send out gymnastics birthday party invitations to prepare the invitees for the fun that's ahead! Whether you make your own or purchase them ...
Read More
Posted By Gymastics invitations