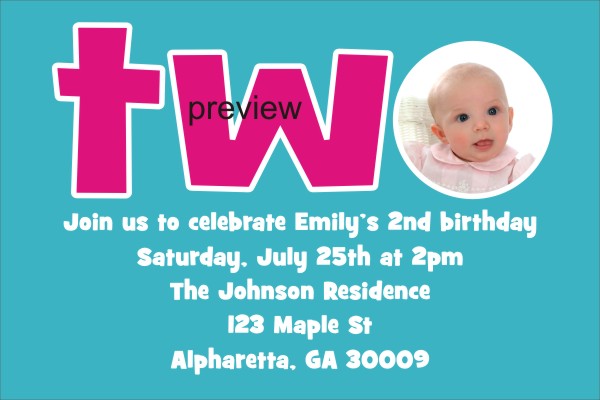 Turning 2 is a huge milestone in your child's life! Below you will find great wording samples to use on a 2nd Second Birthday Party Invitation:
Swing on over
We need you,
Little Robbie Thomas
Is turning 2!
John is turning two
And he wants to celebrate with you!

Anna is turning two –
Wow, look how the time flew!
Come over for pictures, presents and cake -
So many memories we will make!
Sam is having a party 'cause he's turning two,
and we are saving a spot especially for you!
Splish, Splash, We are having a blast.
Carson's second birthday is here at last!
Come tumble and roll and jump and play,
and help us celebrate Jackson's second birthday.