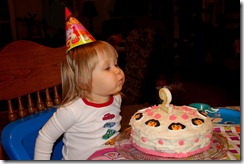 Planning a birthday party is no easy task. It seems like there are thousands of things you have to do to throw the perfect bash. The invitation is often one of the most overlooked components of the party planning process, however it is actually one of the most important. Without an invitation, your guests will not know when or where to show up!
When you're ready to order birthday party invitations, make sure you have confirmed the date and time with the venue you have chosen. This isn't an issue if you're throwing your party at your house, but if you are booking a location it's extremely important to have everything set in stone. Don't automatically assume that you will get the date and time you wanted without confirmation.
Okay, so now that you have booked the location you can now proceed with purchasing the invitation. The invitation you choose should complement the theme of the party. Be sure to have a list of the guests you want to invite. As a general rule of thumb, you should order a few extra invitations in case you forget someone or if you would like to hold on to one as a keepsake.
The most important information to include on the invite is the date, time and location of the party. If you will need a headcount of who is attending for catering or other purposes, you may also wish to include a phone number or email address where people can RSVP. Lastly, if there is any additional information that your guest will need to know, be sure to include it! For example, inform your guests of any money they may have to pay at your party.
Enjoy the party!